LEAVE CHRIS BROWN ALONE!!!!
Animal Rights groups are angry with Chris Brown after he breed pit bulls and offered them up for $1000 dollars a pup."There is no reason to breed and produce more pit bull puppies when there are pit puppies waiting for homes in every shelter in America," said LA president Madeline Bernstein in a statement. "Furthermore, as some of these dogs suffer from and are victims of their owner's misuse, they can be even harder to place."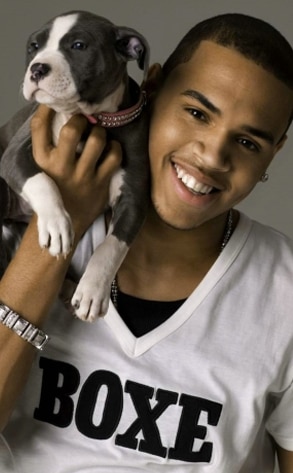 JUSTICES TWO CENTS: This
shit
right here is why i don't want to be a celebrity. It seems like when your a celebrity the simplest thing could get you in trouble. In there defense there are puppies in the pound that could be adopted, but i doubt Chris Browns few puppies would make that much of an difference.